CSO50 Conference + Awards
November 16, 2021

-

November 18, 2021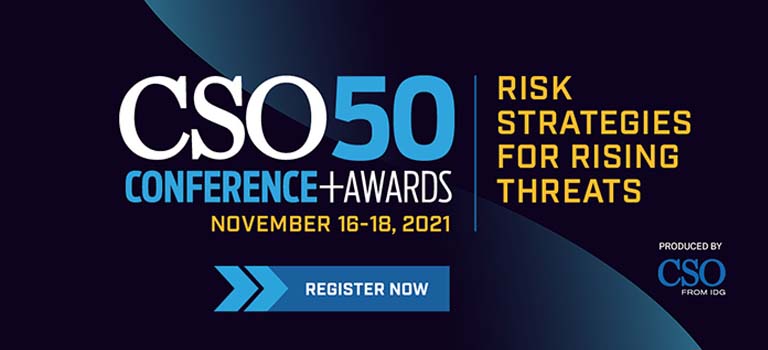 You are invited to the CSO50 Conference + Awards on November 16-18.
Business leaders face a complex array of new business risks. Remote work has opened the door to a range of risks, not the least of which is intellectual property theft. And ransomware attacks – enabled by easily available as-a-service tools – happen with more frequency than ever.
You'll hear from JetBlue Airways VP, Corporate Security, Keith Slotter;
Carrier's VP & CISO, Nicole Ford; Aflac's SVP/Chief Global Information Security Officer,
Tim Callahan and many more security experts!
We welcome you to not only come and learn but to contribute to the conversation on these key topics:
Managing Risk When Heightened Security is Always On
Back to Basics: Why Any Security Strategy is Flawed Without Them
Why Security Culture is the CISO's Most Important Asset
Safeguarding Sensitive Data
Learn more and view our growing agenda!
We look forward to having you join the conversation!