CSO's Future of InfoSec Summit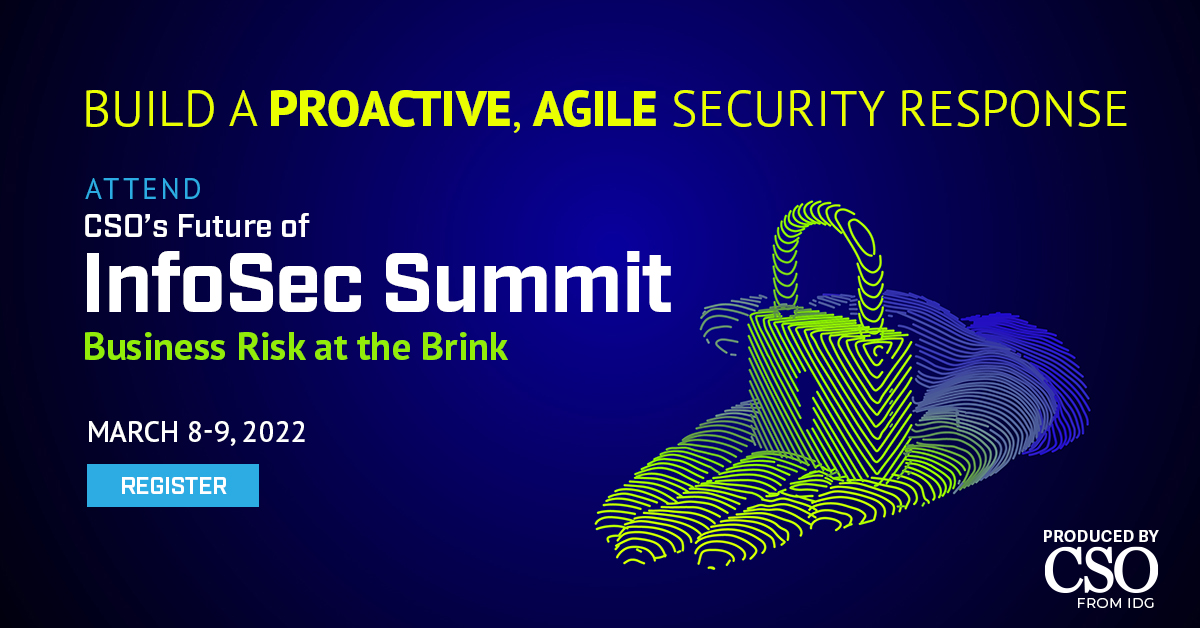 Attend the Future of InfoSec Summit, produced by CSO,
the leading information source for chief security officers (CSOs) & senior executives.
On
March 8-9
, learn from top-notch experts that are winning in their InfoSec approach and want to share what they've learned with YOU.
Bob Bragdon, SVP/Managing Director Worldwide, CSO, IDG 
Communications, Inc. will lead discussions on rising threats to remote work, supply chains, and customer-facing apps withaward-winning CSOs and CISOs.
New Sessions on the Agenda: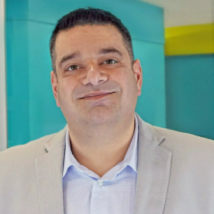 Why Time is Money with Incident Response
Martin Bally
VP & CISO, Campbell Soup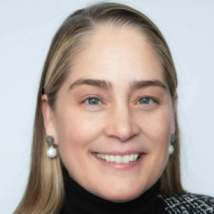 Privacy and the Transforming Digital Workforce

Lynn Haaland
Chief Compliance, 
Ethics & Privacy Officer, Zoom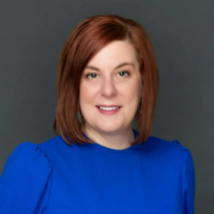 Anticipating Rising Threats

Deneen DeFiore
Vice President & CISO, United Airlines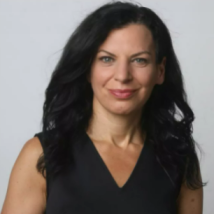 Dealing with Disaster: Preparing for Key Threats


Juliette Kayyem

CNN National Security
 Analyst & Faculty Director, 
Homeland Security Project and Global Health Project, 
Harvard's Kennedy School of Government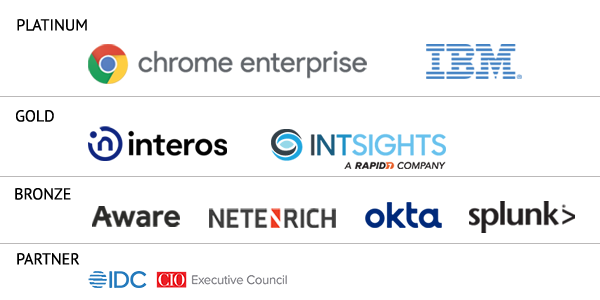 * This invitation is not a guarantee of admission. Upon online registration, your application will be reviewed pending qualification and you will be promptly notified of your attendance status. IDG Communications reserves the right to determine the qualification of individual attendees and the event's total audience profile.