CyberMaryland 2019 December 5 & 6, 2019 Hyatt Regency Baltimore, MD
December 5, 2019 @ 8:00 am

-

December 6, 2019 @ 4:00 pm

EST

General Information
Click Here to visit the Conference Website: www.fbcinc.com/CyberMDConference
Join us for CyberMaryland 2019, Maryland's 8th annual gathering of the country's premier cyber community!
CyberMaryland has been the epicenter of information security & innovation since its launch in 2011. It's a timely and informative 2-day conference where Maryland's leading IT firms, top universities and tech-savvy workers join forces with the federal government and the US military to network and experience unparalleled information sharing.
Maryland is home to an increasingly influential cyber community, including a high density of cyber engineers coming from the nation's top security agencies. That makes this event a not-to-be-missed opportunity for both national and Maryland-based industry partners.
Conference Overview
The CyberMaryland Conference is an annual two-day event presented by the Federal Business Council (FBC) in conjunction with academia, government and private industry organizations. This year's theme, Cyber Threats, Nevermore: Unifying the Cyber Community in Maryland and Beyond pays homage to a historic Maryland icon – famous poet and cryptographer Edgar Allan Poe. Additionally, the conference provides an opportunity for Maryland to demonstrate its natural leadership in Cybersecurity.

About the Industry Showcase
CyberMaryland has consistently attracted top leaders, experts, and key decision makers through its unrivaled content. So conference exhibitors can showcase and demo their latest cybersecurity innovations and services to the best and brightest the cybersecurity industry has to offer.
In 2018:
The conference was attended by more than 1,000 of the nation's top cyber leaders and professionals, including federal, state and local government agencies; academic institutions; cybersecurity entrepreneurs; and industry leaders of research and development.
Attendees represented more than 50 government agencies, 250 cyber companies, colleges and universities, and international partners such as Australia and Canada.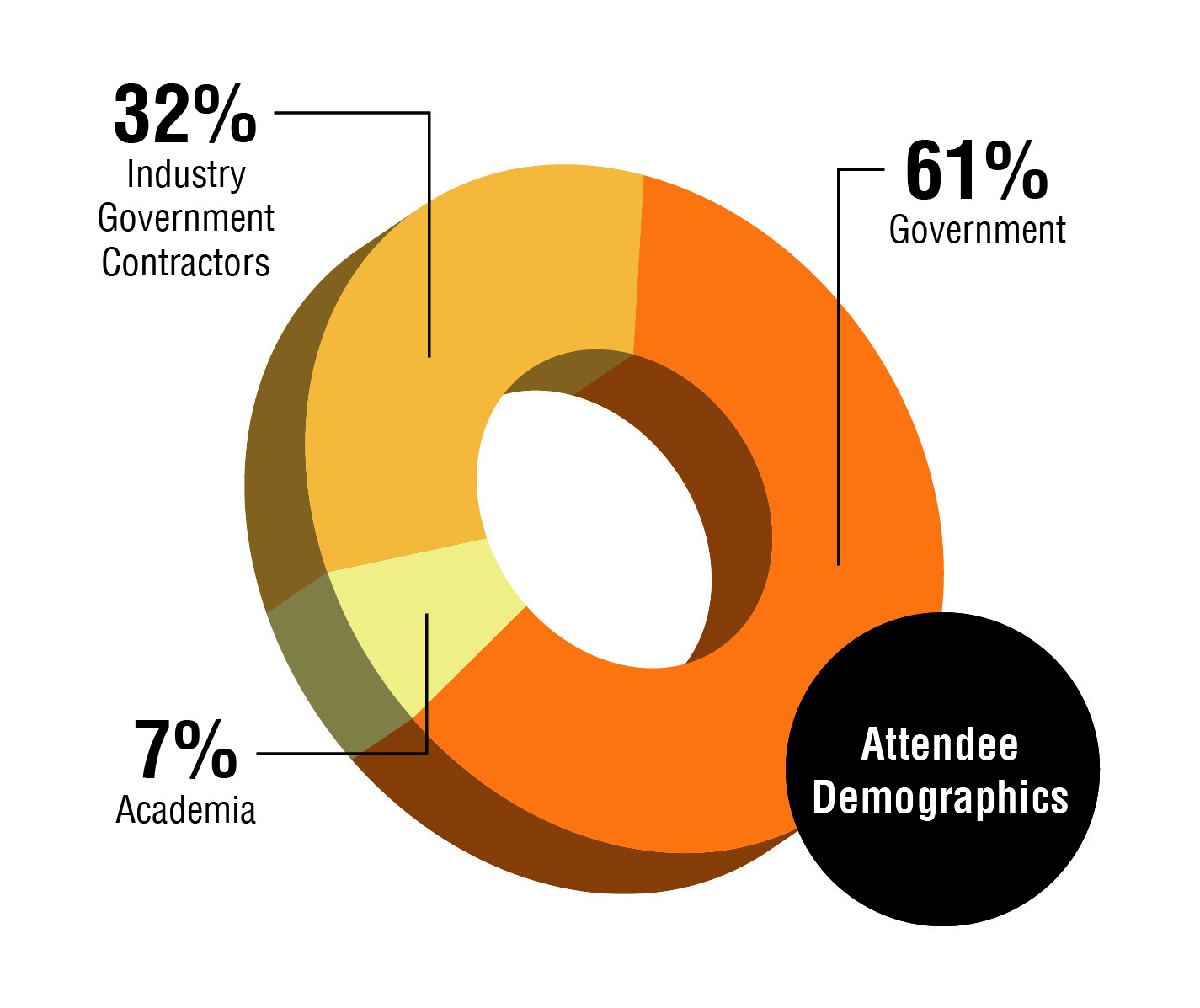 Past Government Agency Attendees Included:

Department of Defense (DoD)
Department of Homeland Security (DHS)
Department of Treasury
NASA
City of Baltimore
US Air Force
US Army
US Navy
National Security Agency (NSA)

Past Industry Attendees Included:

Northrop Grumman
Excelon
LifeBridge Health
The Washington Post
General Dynamics Information Technology
Cisco Systems, Inc.
Raytheon Cyber Security Innovations
M&T Bank
Boeing

Past Academic Attendees Included:

University of Maryland University College
Capitol Technology University
George Washington University
University of Maryland
Hood College Graduate School
University of Baltimore
Stevenson University
University of Maryland Baltimore County

Past Attendee Titles Included:

Chief Executive Officer
Director, Cybersecurity Risk Management
Director of Business Development
Chief Information Security Officer
Director CyberSecurity & Special Projects
Program Manager
Cyber Analyst
IT Security Specialist
Intelligence Specialist
The CyberMaryland Committee hopes you will participate this year as an industry exhibitor or sponsor. Local Maryland businesses, as well as national ones, are welcome. Sign up today!
Requested Technologies
All relevant technologies pertaining to cybersecurity are welcome.
Marketing Service PackageKiosk Marketing Services Package Includes:
Attendee passes for two (2) personnel to staff the booth & access to all sessions
Access to networking sessions and social event
An opt-in attendee list of all participants
Wi-Fi
One (1) 3'x 40" kiosk with identification flag sign,company logo kick panel and 4 feet of advertising space (Pop-up banners, posters, etc.)
Two (2) Side stools
CLICK HERE TO VIEW EXHIBITING KIOSK

**Exhibitors will need to purchase power through the hotel**

Premium Booth Space
If you are interested in purchasing a Premium Booth Space (marked as red spaces on the floor plan), you must purchase a Gold or Platinum Sponsorship. Premium spaces are not available without purchase of a Gold or Platinum Sponsorship.
Extra Company Reps
Each 3' x 40" Kiosk Marketing Service Package includes 2 company reps to the Exhibit Hall and all the Conference Sessions. You can purchase additional representative below.
Deadlines
To be listed in the 2019 CyberMaryland Conference Exhibit Guide and in the mobile app, FBC must receive your exhibit listing and logo no later than November 21, 2019. Certain sponsorships have different logo deadlines; please speak with your FBC Account Manager if you have any questions about your logo and description deadline.
SponsorshipsThe 2019 CyberMaryland Conference is a great event opportunity that brings together important members of the government with industry/academic organizations from all over the US. Sponsors will have the opportunity to increase brand awareness, as well as increase opportunities toward acquiring new customers. Contact your FBC account manager today to learn about the new opportunities.

Download the Sponsorship Contract
Download the Sponsorship Opportunities Brochure

Click on an image below to enlarge it!
Location
Hyatt Regency Baltimore Inner Harbor
300 Light St.
Baltimore, MD 21202
Setup time: December 4, 6:00 PM – 8:00 PM
Exposition: December 5 & 6, 8:00 AM – 4:00 PM
Teardown: December 6, 3:30 PM

Vendors will be able to access the pre-conference area for set up the day prior to the event- December 4th from 6:00 PM – 8:00 PM. Vendors can arrive as early as 6:30 AM for set-up on Thursday, December 5th. The conference registration starts promptly at 7:30 AM. All setup must be completed prior to that time. Please be respectful/aware of noise levels, including any automated video or audio. All vendors will be in the atrium that is open to all.
Conference Information
A Multi-day Exhibition compiled with leading figures speaking on issues relating to Cybersecurity. Click here for a look at the 2018 agenda: https://www.fbcinc.com/e/cybermdconference/
Contact
If you have questions about the logistics of this event ON THE DAY OF THE EVENT please contact the event manager Eric Longo at (800)878-2940 ext. 227 or email eric@fbcdb.com. Prior to the day of the event please direct any questions to your FBC Account representative.