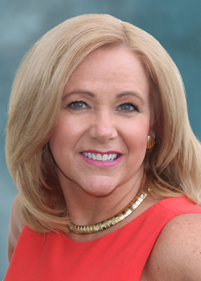 On April 13, 2021, Karen Holt, Deputy Director and Federal Installation Administrator for Harford County Office of Community and Economic Development was elected Vice President of the Association of Defense Communities (ADC) board of directors.
Karen serves as a liaison to Aberdeen Proving Ground (APG) and more than 160 defense contractors. She coordinates initiatives with the Chesapeake Science & Security Corridor (CSSC). CSSC is a multi-jurisdictional, multi-state Consortium dedicated to supporting APG and promoting economic vitality for the region. Karen Holt also serves as a technology liaison for advanced manufacturing, connected and autonomous vehicles, AI/robotics and cybersecurity.
Over the past decade, Karen has built lasting partnerships with APG which have increased mission readiness, driven new defense sector innovations and further advanced the overall military value of the region.
Association of Defense Communities (ADC) press release praises Karen Holt: "Thanks in large part to Karen's efforts, Harford County and the Chesapeake region have become an award-winning defense community with a growing mission supporting a federal footprint of more than 90 missions and agencies."
ADC's Mission Statement reads: "ADC builds resilient communities that support America's military. We are the connection point for leaders from communities, states, the military, and industry on community-military issues by enhancing knowledge, information sharing, and best practices. With nearly 300 communities, states, regions, and affiliated industry organizations, ADC represents every major defense community/state in the nation."
---
Lauren Abshire
Tags: ADC, APG, CyberNews, Cybersecurity, Military