Free Resources consist of e-publications, reports and white papers that are downloadable to subscribers of the United States Cybersecurity Magazine. Login here or subscribe here to view and download the free resources.
DEFENSE AGAINST THE DARK ARTS
MASTERING YOUR CAREER IN DATA SECURITY
Data breaches are costly – in revenue and reputation – and organizations are actively looking for talented professionals who can help protect their data stores. See what issues are keeping CIOs up at night and the career opportunities available in this growing field.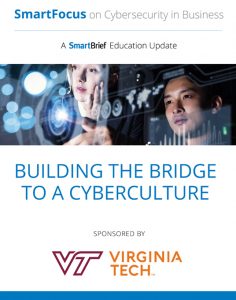 BUILDING THE BRIDGE TO A CYBERCULTURE
Sponsored by Virgnia Tech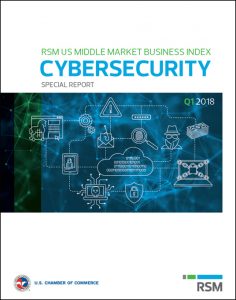 RSM US Middle Market
Business Index
Cybersecurity Special Report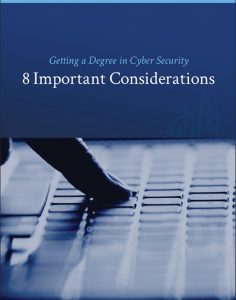 University of San Diego – Getting a Degree in Cyber Security 8 Important Considerations