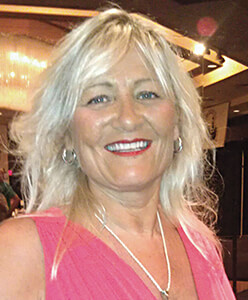 Greetings,
Welcome to the Summer 2023 issue of the United States Cybersecurity Magazine!   As always, we'd like to take a moment to thank our supporters, members, sponsors, contributors, and everyone else who makes the magazine possible.  All of us here at the United States Cybersecurity Magazine remain committed to bringing you, our readers, the best and most topical cybersecurity information available.
At United States Cybersecurity Magazine, we regularly highlight the innovation and achievements of the technical members of the American cybersecurity community.  This community turns problems into solutions, and innovations into products with the potential to make life safer and more secure for all Americans.  In this issue, we'd like to turn the spotlight on a different part of the American cybersecurity community.  If it wasn't for these people, the cybersecurity companies that deliver the products that enable us to safely navigate a hostile cyberspace wouldn't exist, Americans would never know about products and services that could keep them secure, and a mighty economic engine that generates wealth, creates good jobs, and fosters opportunity would seize and stop.
We're speaking, of course, about the cybersecurity sales community.  Often underappreciated, but incredibly important, the American cybersecurity sales community plays a crucial, irreplaceable role in the cybersecurity ecosystem.  It's through the efforts of the sales community that many are made aware of new vulnerabilities, ways to defend against them, the new technologies, and emerging tools and current technologies.  And, more importantly, it's the American cybersecurity sales community that enables the benefits of the American cybersecurity technical community's brilliant innovation to reach American businesses and consumers.  It's high time to reaffirm the tremendous value they bring to the table and remember that we are all one cyber team that is much more than the sum of its parts:  technologists, salespeople, marketers, businesspeople, operations, and support teams combine to form a powerful force for good.
And that's where you come in.  It's your understanding that cyber is a team sport, your business acumen, and your expertise that will help focus America to protect cyberspace on a macro level.  Everyone in the American cybersecurity matters.  Salespeople matter.  Technologists matter.  You matter.  Our collective challenge is to rapidly respond to change in a way that benefits our shareholders, our community, our nation, and ourselves.  It's one of the reasons why we at United States Cybersecurity Magazine produce this publication.  There's so much all of us can do to develop the next generation of privacy promoting technology.  We can speak.  We can lobby.  We can offer community training.  We owe it to our nation and to our future. 
We includes YOU.  Help us raise awareness about how educating for cybersecurity is an essential component of American prosperity.  Let's showcase your solutions to real problems. 
We want you to use the Magazine to give your company exposure.  Contact us to submit articles.  We have what it takes to brand your company, show the world what you offer and in turn, your salespeople can then sell your products and services. 
Let us market your company!  Subscribe today, free, at www.uscybersecurity.net/subscribe; follow us on Twitter @uscybermag, and visit us on Facebook at United States Cybersecurity Magazine.
The Cybersecurity industry deserves a voice of its own; hence, the United States Cybersecurity Magazine.