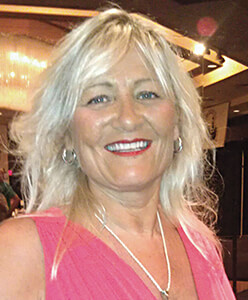 Greetings,
Welcome to the Winter 2023 issue of the United States Cybersecurity Magazine!   As always, we'd like to take a moment to thank our supporters, members, sponsors, contributors, and everyone else who makes the Magazine possible.  All of us here at the United States Cybersecurity Magazine remain committed to bringing you, our readers, the best and most topical cybersecurity information available.
2023 may be the year when America comes to a collective understanding of the interdependent relationship between privacy and security.  Digital privacy laws will take effect in five states this year, and there's potential for meaningful federal privacy legislation.  While such legislation, and the implied groundswell of popular support is a good start, meaningful changes in the American privacy landscape face significant challenges.  There are huge technology and marketing industries predicated on the premise that the American consumer IS the product, and whose business models would have to change dramatically to accommodate a new privacy landscape.
However, improvements in privacy, from the legislative perspective and from the standpoint of consumer behavior presents great opportunity for the American cybersecurity industry.  A new generation of privacy preserving tools is waiting to be born, and the companies that move first with effective products and services will be well positioned for success.  Make no mistake, embracing privacy is good business for the American cybersecurity industry.
Just as we demand control of our cyber destinies by seeking, and providing, the best solutions across all industries, we must take advantage of shifting legislation and consumer perspectives to succeed in a new privacy environment.  More importantly, we must learn to stop thinking in terms of business as usual and demand that we create success out of change.  At the end of the day, we are, as an industry, responsible for our own evolutionary success.  It's essential that we sense the winds of change and move with them.
And that's where you come in.  It's your dedication, your professionalism, and your expertise that will help right the educational ship.  Privacy matters.  Innovation matters.  Industry matters.  You matter.  Our collective challenge is to rapidly respond to change in a way that benefits our shareholders, our community, our nation, and ourselves.  It's one of the reasons why we, at United States Cybersecurity Magazine, produce this publication.  There's so much all of us can do to develop the next generation of privacy promoting technology.  We can speak.  We can offer community training.  We owe it to our nation and to our future. 
We includes YOU.  Help us raise awareness about how educating for cybersecurity is an essential component of American prosperity.  Let us showcase your solutions to real problems. 
We want you to use the magazine to give your company exposure.  Contact us to submit articles and to sponsor our new, Multi-Platform Publishing Portal.  Let us market your company!  Subscribe today, free, at www.uscybersecurity.net/subscribe; follow us on Twitter @uscybermag and visit us on Facebook at United States Cybersecurity Magazine.
The Cybersecurity industry deserves a voice of its own; hence, the United States Cybersecurity Magazine.