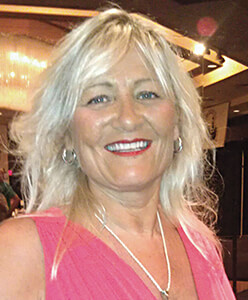 Greetings,
Welcome to the Fall 2020 issue of the United States Cybersecurity Magazine! As always, we'd like to take a moment to thank our supporters, subscribers, sponsors, contributors, and everyone else who makes the magazine possible. All of us here at the United States Cybersecurity Magazine remain committed to bringing you, our readers, the best and most topical cybersecurity information available.
We want to take a moment to encourage all our readers to go out and vote this election season. It's not that this election is more important than any other (although, we seem to hear that message every year nowadays), it's that they are all important. The franchise is about ensuring that despite anything else that might be happening, Americans have the right and the ability to exercise their civic responsibilities. It's about making sure that Americans from all walks of life understand that they matter, that their contributions are valued, and that their needs are met.
We encourage and support the enfranchisement of all Americans who are entitled to cast a ballot. We also encourage and support the ability of Americans to go about their business and to live their lives in a manner that minimizes and mitigates the risks inherent to navigating inherently hostile cyberspace. Election season is a time of hope and renewal. Therefore, our hope is that Americans will face a new year in which their online lives will be marked by effectiveness, simplicity, efficiency, and a lack of fear.
Concomitantly, we challenge government and industry to communicate with Americans in a new way. Not by telling us what we have to do, but by giving us exemplars. We challenge the industry to weave security into the fabric of what we use on a daily basis instead of making us choose between convenience and safety. There's something very wrong when our most popular tools and technologies result in exposure by default instead of privacy and security.
All of us can be enfranchised. It's why we at United States Cybersecurity Magazine produce this publication. There's so much all of us can do. We can read. We can hire interns. We can speak at educational institutions. We can offer training. We can encourage one another. We owe it to our nation and to our future. We can demand more of our elected representatives.  
"We" includes YOU. Help us raise awareness about how cybersecurity is an essential component of American prosperity. Let us showcase your solutions to real problems. 
We want you to use the magazine to give your company exposure. Contact us to submit articles and to sponsor our Cybersecurity Multi-Platform Publishing Portal. Let us market your company!  Subscribe today, free, at www.uscybersecurity.net/subscribe; follow us on Twitter @uscybermag, and visit us on Facebook at United States Cybersecurity Magazine. 
The Cybersecurity industry deserves a voice of its own; hence, the United States Cybersecurity Magazine.
May God Bless America.



Karen Austin
Publisher
443-231-7438 | karen.austin@uscybersecurity.net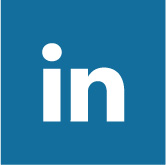 ---