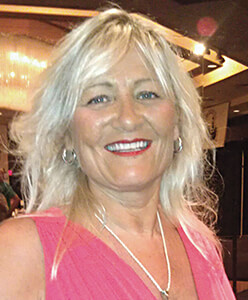 Greetings,
Welcome to the Spring 2023 issue of the United States Cybersecurity Magazine!  As always, we'd like to take a moment to thank our supporters, members, sponsors, contributors, and everyone else who makes the magazine possible.  All of us here at the United States Cybersecurity Magazine remain committed to bringing you, our readers, the best and most topical cybersecurity information available.
One of the foundational assumptions within the American cybersecurity community is that there will always be a cyberspace to secure, and that therefore, the cybersecurity industry is economically insulated from many market vagaries.  This perspective can lead to a sort of tunnel vision, where the larger forces that can, potentially, have catastrophic impacts, are ignored until its too late.  We got a glimpse into one of these forces, the global supply chain, during the recent pandemic.  Even that glimpse was somewhat misleading, as the so-called chip shortage had nothing to do with the production of chips (the world's chip fabricators produced many more chips during the pandemic than prior to it), and more to do with business planning assumptions that didn't pan out.
Today, the United States, and the rest of the world, is critically dependent on a single chip fabricator in Taiwan.  This fabricator does excellent work and produces the chips that power many of our most advanced devices, both commercial and military.  However, it does sit on an active seismic fault zone, and it is at the epicenter of what may be the world's most significant geopolitical rivalry.  And if that one critical link in the global technology supply chain is interrupted, or worse, severed, there simply won't be much of a cyberspace to secure.  Demanding action from our elected officials, whether that involves incentives for the establishment of new fabricators in the United States or improved security guarantees for Taiwan, or something else, is good business for the American cybersecurity industry.
And that's where you come in.  It's your business acumen, your ability to see the big picture, and your expertise that will help focus American policy to protect cyberspace on a macro level. Supply chains matter.  Self-sufficiency in matters of national importance matters.  Industry matters.  You matter.  Our collective challenge is to rapidly respond to change in a way that benefits our shareholders, our community, our nation, and ourselves.  It's one of the reasons why we at United States Cybersecurity Magazine produce this publication. There's so much all of us can do to develop the next generation of privacy promoting technology.  We can speak.  We can lobby. We can offer community training.  We owe it to our nation and to our future. 
We includes YOU.  Help us raise awareness about how educating for cybersecurity is an essential component of American prosperity.  Let us showcase your solutions to real problems. 
We want you to use the magazine to give your company exposure. Contact us to submit articles and to showcase your products and services on our digital, Multi-Platform Publishing Portal. 
Let us market your company!  Subscribe today, free, at www.uscybersecurity.net/subscribe; follow us on Twitter @uscybermag, and visit us on Facebook at United States Cybersecurity Magazine.
The Cybersecurity industry deserves a voice of its own; hence, the United States Cybersecurity Magazine.