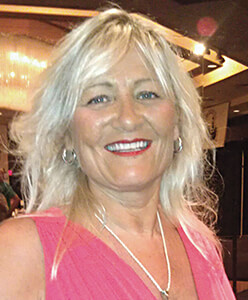 Greetings,
Welcome to the Spring 2021 issue of the United States Cybersecurity Magazine!   As always, we'd like to take a moment to thank our supporters, members, sponsors, contributors and everyone else who makes the magazine possible.  All of us here at the United States Cybersecurity Magazine remain committed to bringing you, our readers, the best and most topical cybersecurity information available.
Does anyone remember that great song from The Who's 1971 album Who's Next, entitled "Won't Get Fooled Again?" It was in the 1990's when I first heard this song and there's a line that has always stuck with me, and it goes something like this:
Meet the new boss
Same as the old boss
Now, in 1971, Townshend was writing, and Daltrey was singing, about things entirely unrelated to the (very) nascent field of information security.  But the line accurately reflects where we find ourselves with respect to Cybersecurity in 21st century America. Which, given that we have an administration that's doing its level best to demonstrate that it's the polar opposite of the previous administration, is both puzzling and ironic.
I have compared the Biden administration's Interim Cybersecurity Guidance 2020 (yes, it has not changed) to the Trump National Cyber Strategy published in 2018. It's almost painful to feel that in a roiling sea of political change there's nothing new under the Cyber sun.
Biden Interim Guidance 2020
Trump National Cyber Strategy 2018
[W]e will make cybersecurity a top priority, strengthening our capability, readiness, and resilience in cyberspace. We will elevate cybersecurity as an imperative across the government.
Protecting America's national security and promoting the prosperity of the American people are my top priorities. Ensuring the security of cyberspace is fundamental to both endeavors. (Page 1)
We will work together to manage and share risk, and we will encourage collaboration between the private sector and the government at all levels in order to build a safe and secure online environment for all Americans.

The Federal Government will work with the private sector to manage risks to critical infrastructure at the greatest risk. (Page 8)

We will collaborate with the private sector and civil society to understand trends in technology advancement to maintain the United States technological edge in connected technologies and to ensure secure practices are adopted from the outset. (Page 15)
I could go on, but I think you get my point.
That's where you come in.  It's your innovation that will result in true innovation in both policy and technology that will turn the cyber page. Demand better cybersecurity policy and government.  Demand and create more secure systems, software, and processes.  Demand that our technology reflects values that include privacy, security, and risk mitigation.
United States Cybersecurity Magazine is there to give voice to your demands.  There's so much we all can do.  We includes YOU.  Help us raise awareness about how cybersecurity is an essential component of American prosperity.  Let us showcase your solutions to real problems.
We want you to use the magazine to give your company exposure.  Contact us to submit articles and to sponsor our Multi-Platform Publishing Portal.  Let us market your company!  Subscribe today, free, at www.uscybersecurity.net/subscribe; follow us on Twitter @uscybermag, and visit us on Facebook at United States Cybersecurity Magazine.
The Cybersecurity industry deserves a voice of its own; hence, the United States Cybersecurity Magazine.
May God Bless America.