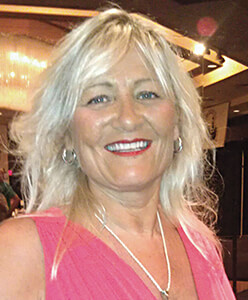 Greetings,
Welcome to National Cybersecurity Awareness Month and the Fall 2021 issue of the United States Cybersecurity Magazine!  As always, we'd like to take a moment to thank our supporters, sponsors, contributors and everyone else who makes the magazine possible.  All of us here at the United States Cybersecurity Magazine remain committed to bringing you, our readers, the best and most topical cybersecurity information available.
Despite herculean efforts, the ransomware scourge continues, apparently unabated.  Some recent highlights to jog your memory:
An attack on Advanced Technology Ventures, an investment firm, resulted in the theft of investor personal information.
Eskenazi Health in Indiana had to reroute ambulances following a ransomware incident.
The city of Joplin, Missouri paid attackers $320,000 to avoid being doxxed following a ransomware attack.
Consulting giant Accenture was victimized by a gang of cybercriminals who claimed to have stolen 6TB of files.
An attack on the Memorial Health System resulted in dozens of hospitals and clinics in West Virginia and Ohio canceling surgeries and rerouting ambulances.
Twin Falls, Idaho saw service disruptions across most of its departments for a two-week period following a ransomware attack.
Also in Indiana, CarePointe ENT, an ear, nose, throat, sinus and hearing center, was the victim of an attack that exposed the personal health data of nearly 50,000 patients.
Most recently, an attack on NEW Cooperative Inc., an Iowa agriculture services company, forced it to take its IT systems offline. The group behind the attack, BlackMatter, has issued a $5.9 million ransom demand. NEW Cooperative has stated that the attack could significantly impact the domestic supply of grain, pork, and chicken if it is unable to bring its systems back online.
American cybersecurity has got to do better.
And this is where you come in.  It's your innovation that will blunt the scourge of criminal attacks that are battering the nation.  It's your moral courage and righteous outrage that will demand better cybersecurity policy and government.  That will demand and create more secure systems, software, and processes.  That will demand that our technology reflects values that include privacy, security, and risk mitigation.
United States Cybersecurity Magazine is there to give voice to your demands.  There's so much we all can do.  We, includes YOU.  Help us raise awareness about how cybersecurity is an essential component of American prosperity.  Let us showcase your solutions to real problems.
We want you to use the magazine to give your company exposure.  Contact us today and let us set your company up for success!
Subscribe today, free, at www.uscybersecurity.net/subscribe and follow us on our Social Media platforms below!
The Cybersecurity industry deserves a voice of its own; hence, the United States Cybersecurity Magazine.